Adam: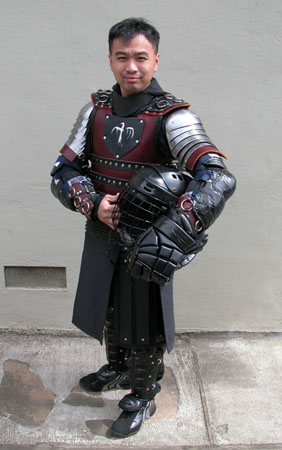 Prologue

Through out my continuous journey, Life is my Teacher in many ways. In addition, people I've encountered and yet to meet - they are my Muses. In this lucent ever-changing world, I am blessed to come across variety of people in all walks of Life. As a result, the interactions between these genuine people - whether their intentions are good or bad, they allow me to grow in wisdoms. Thus, my characters develop gradually with understanding of how authentic my heart & soul can express truthfully - whether by my actions and/or the many dialogues I've shared with others. I reflect my being by the very nature of my actions - both in subtle ways and/or dynamic effects.

Most importantly, I am a caring person who loves to encounter good people. Therefore, I actively listen to the conversations and/or initiate some dialogues to communicate with people - importantly to know them. Progressively, the kinships develop and friendships are made through common grounds/interests.

In discussing about myself, I rather disclose all aspect of me through the conversation that I have with people. This is only a preview to something worth getting to know.



Background

My name is Adam Lumiere Xayavong. I was born in a country Laos , Pakxe & came to America in 1980. Ever since, I've lived in San Jose , California for more than 25 years. I speak Lao, conversational French (Begin Level) - as an enjoyment, & understand Thai (50%-70%). I've received my two Bachelors degrees in Psychology & Business Administration - Concentration in Marketing at San Jose State University . Currently, I am a Senior Therapist for special needs children - specifically autistic children and I've been in this field for 7 years. I'm planning to take a supervisor position in order to provide these children with the most effective methodologies in terms of Applied Behavioral Analysis, Functional Analysis, and other theories that would teach them to learn & develop new skills.



Swordfighter's Visions

I am grateful to have the opportunities to learn the art of the sword under the guidance of my Kaidens and other fellow swordfighters. I am not set into any particular techniques or styles because sword fighting in general is still a new avenue for me. However, the path of a swordfighter is invoked within me to learn many aspects of this intrinsic art - whether for training to prepare for potential life-threatening situations, to become more proficient with the sword, or to a more subtle attainment - spiritually. With my heart and soul, I embrace the wisdoms it will bring to me through the experiences and the lessons in these upcoming adventures.