Sal: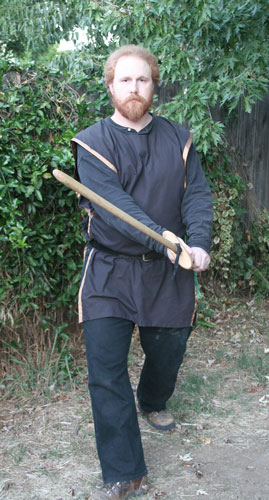 I am Salman and I came to the Western Circle through a friend of a friend.

I have long enjoyed studying weapons and their uses though this is my first time taking instruction in the use of one. I've had a little bit of other training in wrestling, Tae Kwan Do, and archery and I look forward to becoming proficient in the use of melee weapons.

I enjoy the Western Circle most when I'm in honorable combat testing my opponents for weaknesses I can use, evaluating their techniques for ones I can use, and learning my own weaknesses. To all those I face, thank you for everything you give me, I am eternally grateful and hope I give as much back as I receive.