Isarn (Will):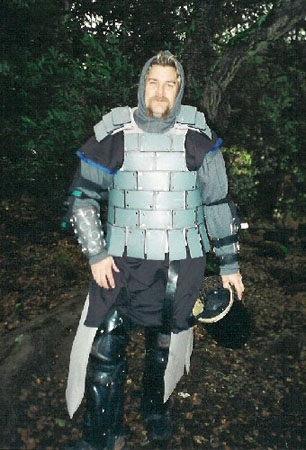 Greetings,

I am Will. I have always been a big fan of sword movies like Conan and The Three Musketeers, and I have found that movies cannot accurately portray the honor I have seen in real life. In the circle, people have shown me honor, respect and trust. I also appreciate the control that the fighters have had in combat and out. It has been a great honor in having been chosen as a private student of Storm's Light. In learning the sword, I have gained a greater confidence and strength to be a better person all around. I am seen as a gray wall that will run you over. :)

"To die with honor is better than to live without honor."
"Iron Sharpens Iron"